So the Stepfathers was one of the improv groups Bobby was in before SNL came knocking. This is from January 2008, so this is a good 8 months before Bobby started on SNL.
THE STEPFATHERS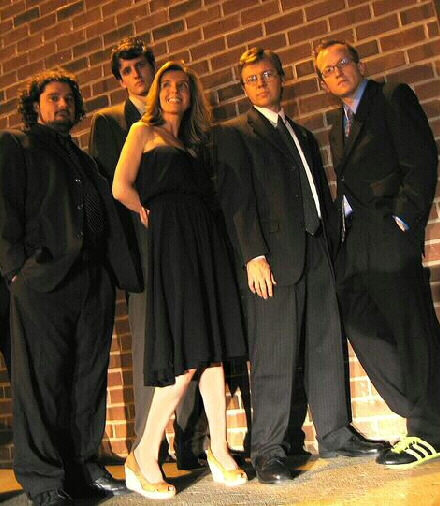 Bobby Moynihan, Zach Woods, Christina Gausas, Michael Delaney, and Chris Gethard
The Stepfathers
Some of the smartest & finest improv comics in NYC—Michael Delaney, Christina Gausas,
Chris Gethard, Will Hines, Bobby Moynihan, Shannon O'Neill, Silvija Ozols,
and Zach Woods—make up a series of scenes from a one-word audience suggestion.
With art and grace, these star talents will make you laugh—a lot.
9:30 pm at UCBT, 307 West 26th Street (off 8th Avenue); tickets are $8
From:
http://hyreviews.com/Comedy_on_January_28_2008.htm
=====================
Join seven of New York's top longform improvisors as they get together to take you on a tour of everything that's both cute and brutal.
This supergroup of improv veterans includes Michael Delaney (The Swarm), Chris Gethard (Arsenal, Darryl Strawberry's One Man Show), Will Hines (1985), Bobby Moynihan (Buffoons, The Shoves), Shannon O'Neill (fwand), Silvija Ozols (Creep, Rogue Elephant), Andrew Secunda (The Swarm), and Zach Woods (The Shoves).
From:
http://newyork.ucbtheatre.com/shows/717
=====================
Enjoy!