Friday, 12/31/10
MTV, 8:30 PM
MTV's New Year's Bash will ring in the new year on December 31 with what is meant to be a hilarious look at stuff that happened in 2010.
It'll be a Jersey kind of night around MTV.
We've got hot-as-a-pistol Snooki from MTV's "Jersey Shore" dropping the ball from Times Square, ushering in 2011. The petite reality TV star, complete with her signature hair bump, will be working the "New Years Bash" (starting 10:30 p.m. Friday, MTV), along with a bevy of comedians and hot musical acts and participating in the channel's own ball drop as midnight approaches.
...
The rest of the proceedings will go to host Whitney Cummings, best known for her acid tongue on those Comedy Central roasts... Her guests include "Saturday Night Live's" Bobby Moynihan.
Read more about the event:
http://www.scrippsnews.com/node/58605
============================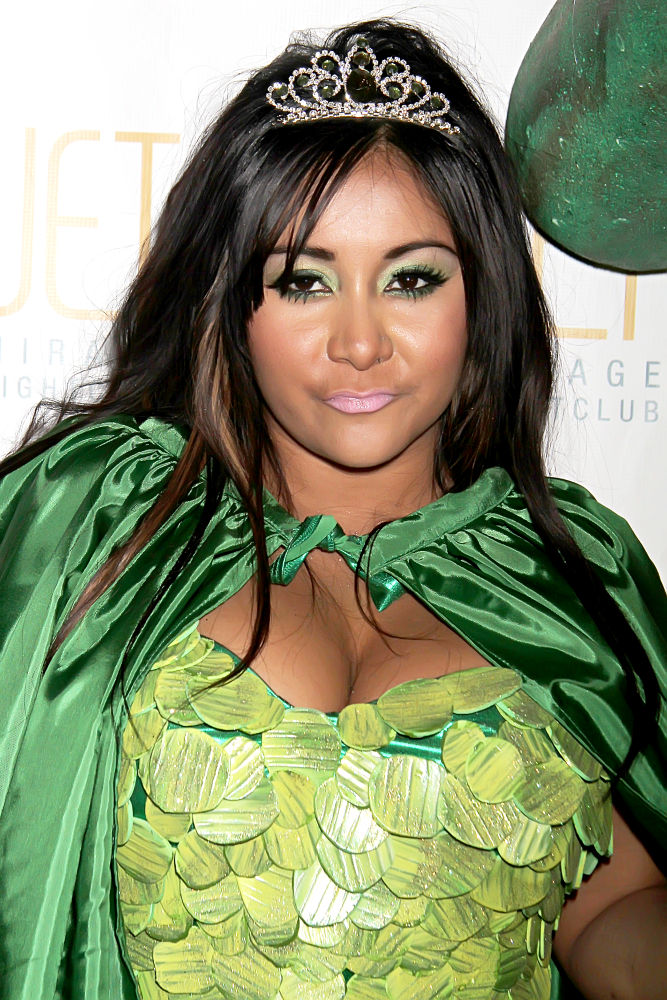 A small but hilarious detail from the upcoming "MTV New Year's Bash" has come out. Snooki will not only be dropped inside a giant ball but also appear in a sketch featuring Bobby Moynihan as the other guidette. A comedic turn will see Moynihan dressed like Snooki, complete with the pouf and the heavy eyeliner.
From:
http://www.aceshowbiz.com/news/view/00037446.html
===================
Snooki finally meets Bobby! She's tweeted about him, and now they're going to meet! That's awesome Bobby! Congrats for this opportunity to get your comedy out there more!
Enjoy!